Kooh Gouate (KGO) Law Firm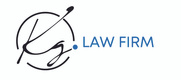 The firm is made up of bilingual (English & French speaking) lawyers selected on the basis of their professional conscience expertise and experience.
Concerned about the optimal support of its clientele in their respective sectors of business the firm offers tailored services to meet the clients' expectations.
Our clientele cuts across various industries mainly real estate, construction, telecommunications, banking and insurance.
Antitrust & Competition Law
Arbitration & Mediation
Business Process Outsourcing
Commercial & Corporate Law
Company Formations & Business Services
Corporate & Project Finance
Employment, Payroll & Pensions
Mergers & Acquisitions
Tax Consulting
Aerospace & Defence
Agriculture & Forestry
Banking & Finance
Energy & Utilities
Green Technology & Sustainability
Healthcare & Life Sciences
Infrastructure & Transport
Maritime & Aviation
Metals & Mining
Oil & Gas
Real Estate
Technology, Media & Telecom
Contacts